"Mid-Trail South"
Entry Points: 47-Lizz and Swamp Lakes | 48-Meeds Lake | 49-Skipper Lake
Area Highlights: Smaller Intimate Lakes – Common Moose Sightings – Great Walleye Fishing – Easy Access – Nice Campsites – Great for Beginners
Things to Consider: Very Popular – Can get more crowded in the summer than other areas – Close to services.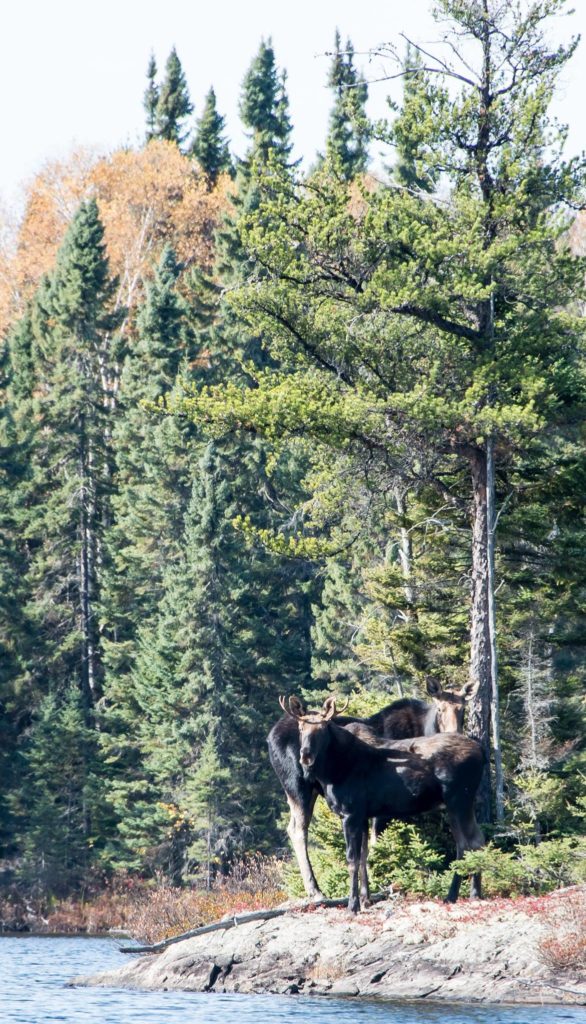 Half-way up the Gunflint Trail you will find Poplar Lake and the lakes that make up the Mid-Trail sub-region.  Poplar Lake itself is entirely outside of the Boundary Waters Canoe Area and though it has multiple resorts, restaurants and private cabins on its north shore and even some of its islands it still feels like the wilderness.  The lake is your jumping off point for each of the three entry points that lead into the park; Swamp and Lizz Lakes, Meeds Lake and Skipper Lake.  Entry point #47 Swamp and Lizz Lake is one of the most popular on the entire Gunflint Trail because it is by far the easiest of the options to enter the BWCA from Poplar.  A permit for #47 allows you to enter through Lizz or Swamp and the two short portages through Lizz into Caribou is a much easier option than the two 150+ rod portages through Swamp, unless you want to stop for some excellent walleye fishing on Swamp.  A permit through #48 Meeds Lake will essentially get you into the same area as #47 but it requires a 320 rod portage (that's a mile). The last entry point off of Poplar Lake is #49 Skipper Lake and though it won't allow you to access the same lakes as the previous two entry permits it will put you into some quieter lakes and is typically a permit that is available on short notice.  By now you should realize there is a reason that certain entry points have permits available all the time, and that is almost always due to the difficulty involved in getting to and entering the specific entry point.  Getting to Skipper Lake requires a mile-long portage off of Poplar or you drive a bit farther and put in at Portage Lake and come down from the north, but that is probably just as much work.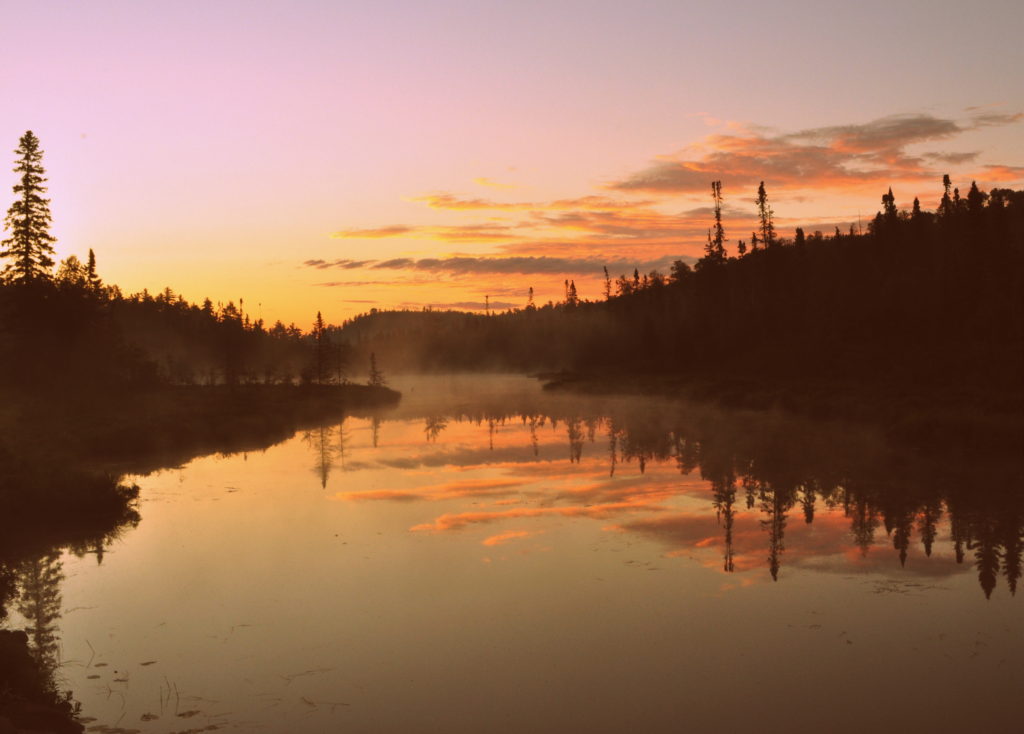 The lakes west of Poplar in the Mid-Trail area are smaller than average, bog-stained, typically oriented in a narrow west east fashion and connected by short portages, while the topography in the area is relatively subdued.  This mixture of characteristics makes the area a great place to take your first BWCA trip.  The short portages will keep you from getting too exhausted and the smaller lakes will make it easier to contend with the wind if it picks up.  The fishing in the area is pretty decent too, and the best lakes are the ones closest to Poplar, with Caribou, Horseshoe, and Swamp as your best walleye lakes.  Farther west you will run into some larger waters that hold lake trout and big northern pike.  While there are multiple small loops and one large one that can be put together through these entry points most people base camp and explore the area.  This area makes for a great beginner trip but keep in mind that it is very popular and you may want to weigh other options if you're trying to avoid an area that will be more congested than others, especially in July and August.