We're the Original Lodge & Outfitter on the Gunflint Trail... Adventure With Us! Book Online or Call (218) 260-2253
Attention Outfitting Guests and Permit Holders – Open daily 7:30am to 4:30pm (May to October)
EXPLORE OUR RENTALS & OUTFITTING PACKAGES!
Clearwater BWCA Outfitters
At Clearwater BWCA Outfitters, we've helped people explore the Boundary Waters for over 100 years. We believe that taking the time to pick the right route at the right time of the year for the right group is the key to a great canoe adventure. There are many outfitting services in the BWCA, and hundreds of routes to choose from. So why choose us? The difference is care and experience. The time we spend paddling and camping the wilderness directly translates to helping you and your group put together the best trip possible. We believe a customized, tailored trip makes all the difference in having a good time in the BWCA and a great adventure that will be remembered forever. You spend all year working, planning, and looking forward to your vacation. We believe you deserve more than a vacation, you deserve an adventure!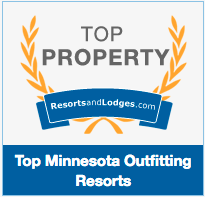 About Us
Clearwater BWCA Outfitters is the original canoe outfitter of the Gunflint Trail. The lakes we paddle are our passion.  We know the area, we know the lakes and we have everything you need to make your stay in the Boundary Waters Canoe Area Wilderness a memorable one.  Let's plan an adventure together!
Questions? Drop us a line
Phone: (218) 260-2253
Email: info@clearwateroutfitters.com
Open 7:30am to 4:30pm (Mid May through Mid Oct)
We are active in the off-season assisting with reservations / trip planning and generally respond within 1 -2 business days.